EMPOWERING STRONG GIRLS FOR LIFE
OUR MISSION
Our mission is to empower girls to be strong, confident, and resilient through sport and physical activity alongside mental health and well-being activities.
We accomplish this through:
Inspiring girls through programs led by FEMALE ROLE MODELS
Evidence based curriculum that teaches MENTAL HEALTH AND MENTAL SKILLS
Trauma-informed and culturally responsive MENTORING
Physical activity, sport, and play to remind all girls and young women of the FUN
Programming and opportunities to get involved for ALL, starting at Kindergarten through the college student-athlete and beyond.
STRONG BODIES
Taught through fitness & sport.
We believe in providing a safe space and opportunity for girls to engage in sports and physical activity, developing their strong bodies.
KIND HEARTS
Taught through lessons grounded in the positive psychology and the science of wellbeing.
We believe in teaching girls tools to inspire them to both feel good and do good.
UNSTOPPABLE MINDS
Taught through lessons grounded in the science of sport psychology, mental skills training, and mindfulness.
We believe in equipping girls with the skills in becoming mentally strong with lessons centered around mindfulness and sport psychology.
OUR VISION
Where every girl recognizes their inner I CAN!
OUR VALUES
Our core values are grounded in the FUEL that helps each person recognize their inner I CAN and the collective power it creates.
FUN:
Embracing the spirit and fun of community.
UNITY:
One team. All in. We are stronger together.
EMPOWERMENT:
The courage to show up and raising the bar on self belief.
LEADERSHIP:
Become part of the solution in shaping a better future.
14
By age 14, girls drop out of sport at twice the rate of boys.
40%
of teens are not participating in sport.
1 in 3
young people will grow up without a mentor.
41%
Female high school athletes are 41% more likely to graduate from college within six years compared to female students who did not participate in sports.
1.3 MILLION
fewer opportunities for girls to participate in high school sports than boys.
77%
of female leaders reported lack of female coaches as role models limiting girls' sports participation
94%
of women who hold C-suite level positions are former athletes.
1 in 7
people ages 10-19 are said to experience mental health conditions globally according to the WHO.
LANI SILVERSIDES
FOUNDER AND EXECUTIVE DIRECTOR
Lani Silversides is a native of York, Maine. She is a 17+ year educator and coach (15 years were spent teaching and coaching at Phillips Academy in Andover, Massachusetts). Sport has long time been a passion for Lani. A graduate of York High School in York, Maine, Silversides is the second all-time basketball scoring leader (male or female.) She was also an all-state soccer goalie and state champion hurdler. She was Maine female athlete of the year in 2001.
Lani continued her athletic career as a 4-year basketball player of the University of Vermont. She finished her career ranking among the all-time leaders in 10 different categories. In 2013, Lani was inducted into the New England Basketball Hall of Fame in recognition of her contributions as both a coach and player.
Lani now coaches and teaches, not in the classroom anymore, but through this organization and through her mental performance consulting business.
She is a breast cancer survivor, diagnosed with stage three cancer in 2018. She credits her experience as an athlete and being part of a team as well as the educational foundation and practice in sport psychology, mindfulness, and mental skills training as key components fueling her through treatments.
Lani founded Strong Girls United shortly after finishing her active cancer treatments, realizing there was no better time than the present to teach these important skills to all girls through sport and mentorship. Her north star is to impact many, one person at a time.
EMAIL LANI
CHARLIE EKSTROM 
ASSISTANT DIRECTOR OF COMMUNICATION AND OUTREACH
Charlie was a standout student-athlete and member of the beach volleyball team at Stanford University, where she graduated with a bachelor's degree in Architectural Design and a master's degree in Communications. During her time at Stanford Charlie was an AVCA All American, as well as a four-time All Pac-12 team member and four-time Pac-12 Academic Honor Roll member, along with earning her ownership of the most Beach Volleyball wins in program history, having won 82 games in her 5 years on the Farm.
While doing ALL of the amazing things as a student, athlete, and human being while at Stanford, Charlie served as a member of the Stanford Athletics Student Leadership Council, and also founded and served as president of Cardinal Community, the first Stanford Athletics community organization that was solely made to engage student athletes with more volunteer opportunities and endeavors.
Charlie began her journey with Strong Girls United in June 2020 as a summer coach and empowerment officer, and continued on as a FAM mentor over the last 3 years. She is our incredibly excited host of the Strong Girls Pod, and continues to spread SGU's mission while she competes across the nation as a professional beach volleyball player.
EMAIL CHARLIE
SOPHIA SLOVENSKI
AMERICORP UP2US VISTA
Sophia recently graduated from the University of Southern Maine with a bachelors degree in Health Sciences and a minor in Holistic and Integrative Health. While at USM Sophia competed for the huskies track and field team, where she specialized in the pole vault and javelin becoming a 3 time All-American and National champion in the Javelin!

Sophia's leadership skills extended beyond the field, as she served as the president of the Student Athlete Advisory Committee. She hosted various initiatives like Fri-Yay's, promoting multi-sport fun, and Mental Health Sundays, fostering mindfulness and well-being among students. Sophia joined the SGU Family in the Fall of 2021 as a FAM mentor, where she worked with Lani Silversides to organize a Strong Girls United event in the Gorham Community. She continues to spread SGU's mission and values wherever she goes and is grateful to work for the nonprofit as an AmeriCorps VISTA.

Sophia's aspirations for the future involve becoming a Naturopathic Doctor to advance her understanding of holistic and women's health. In addition, she aims to remain engaged in her community and explore various sports!
EMAIL SOPHIE
ELISE PELLETIER
AMERICORP UP2US VISTA
Elise Pelletier, a native of Waterville, Maine, has always had a passion for sports. Growing up, she was a dedicated three-sport athlete in high school. Her love for soccer led her to pursue her dream of playing Division 1 Soccer and was a four-year player at the University of Maine, where she also completed her degree in Kinesiology and physical education.

She furthered her education by earning a master's degree in Sports Management from Southern New Hampshire University. This marked the beginning of her coaching career as a Collegiate coach at the University of Valley Forge. In addition to coaching at the NCAA III level, she has also coached at several travel clubs in Pennsylvania and New Hampshire. Her dedication to coaching is evident in her achievements, including obtaining her NFHS National Coaching license and holding the USSF D License. She believes in a holistic approach to coaching, emphasizing the development of the whole person, fostering personal growth and well-rounded individuals on and off the field.

In August 2023, Elise embarked on a new journey with Strong Girls United (SGU) as an AmeriCorps VISTA. In this role, she is actively involved in community outreach and program development. Elise is deeply passionate about the SGU mission and is proud to be part of a strong team that empowers and supports girls through sports and mentorship to help young girls thrive in all aspects of their lives.

Elise currently resides in Derry, New Hampshire, with her husband and two daughters.
EMAIL ELISE
SHEILA ADAMS
---
Adams brings more than 25 years of sales, marketing and management experience to Strong Girls. She has had leadership roles within technology companies in all stages of growth from venture-backed start-ups to high growth, including several successful IPO's and Merger & Acquisitions.
LYNN MANNA
---
Lynn is a New York City public school teacher with 30 years of experience. She received her master's degree from Teachers College, Columbia University in Special Education. She has worked as an elementary classroom teacher, literacy staff developer, and academic intervention specialist and in all roles has supported children by creating positive, inclusive settings for students.
MICHELLE HANSON
---
Michelle Hanson has over 20 years of experience in law and has served as in-house counsel for Timberland and Bauer Hockey. She has also run the Boston marathon 6 times and will run her 7th this coming April.
JACLYN SODERLIND
---
Jaclyn brings more than 12 years of accounting and tax experience to Strong Girls. She currently is a tax manager at Baker Newman Noyes, working primarily with high-net-worth family groups across the country.
LAURA NALDRETT
---
Laura Naldrett is based out of Red Deer, Alberta, Canada and brings over a decade of human resources and project management experience to Strong Girls.
BIZZIE GONRING
---
Bizzie holds a Master's Degree in Counseling, with a concentration in Sports Psychology, from Boston University. Currently, Bizzie is an assistant coach for Milwaukee Sting Volleyball Club and also works full time as a school-based mental health therapist.
LINDSEY REYNOLDS
---
Bio coming soon!
SHEILA SILVER
---
Sheila Silver is a Registered Massage Therapist (CMTO) and a Certified Movement & Mobility Specialist (M|WOD Institute). She has a full time practice in a multi disciplinary clinic in Thunder Bay, Ontario, Canada.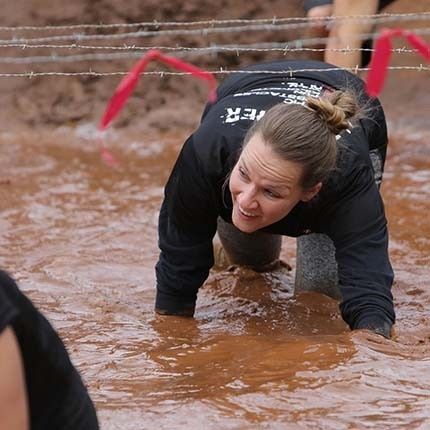 ASHLEY KUCHAR
---
Ashley is currently pursuing a PhD in educational psychology at The University of Texas at Austin with research in sport psychology. She is using her expertise to conduct research on the SG United programs.
JAMIE WALKER MOPA
---
Jamie Walker Mopa is based out of Atlanta, Georgia and brings over 14 year of strategic marketing experience to Strong Girls United.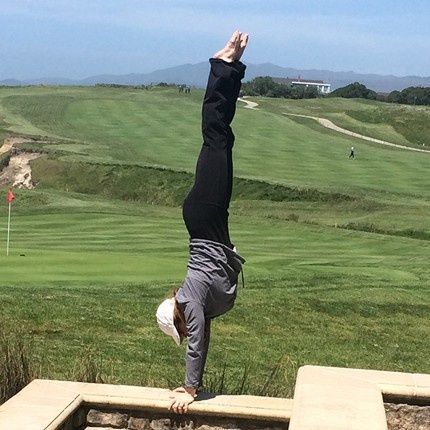 TRACY SWEET
---
Tracy Sweet is Director of Academy Communications at Phillips Academy, in Andover, Mass. She oversees strategic communications, creating institutional messaging across digital and print platforms, as well as media relations.
LIV MASSEY
---
Olivia "Liv" Massey is a mental performance coach and mental health counselor for SportStrata, a performance coaching group and mental health practice in New York City.
THE DESIGN TEAM
LAUREN BODWELL
Photographer, Lauren Bodwell Photography
DON WHELAN
Graphic Designer, Winter\Victor Studio
CONTACT US
Headquarters Mailing Address:
PO Box 670
York, ME 03909
Join Our Mailing List
No spam, ever. Only the good stuff!
SG United Foundation ("Strong Girls United") is a 501(c)(3) nonprofit organization with a mission is to empower girls to be strong, confident, and resilient.
EIN: 84-2731661